Colligso TextIn in Mexico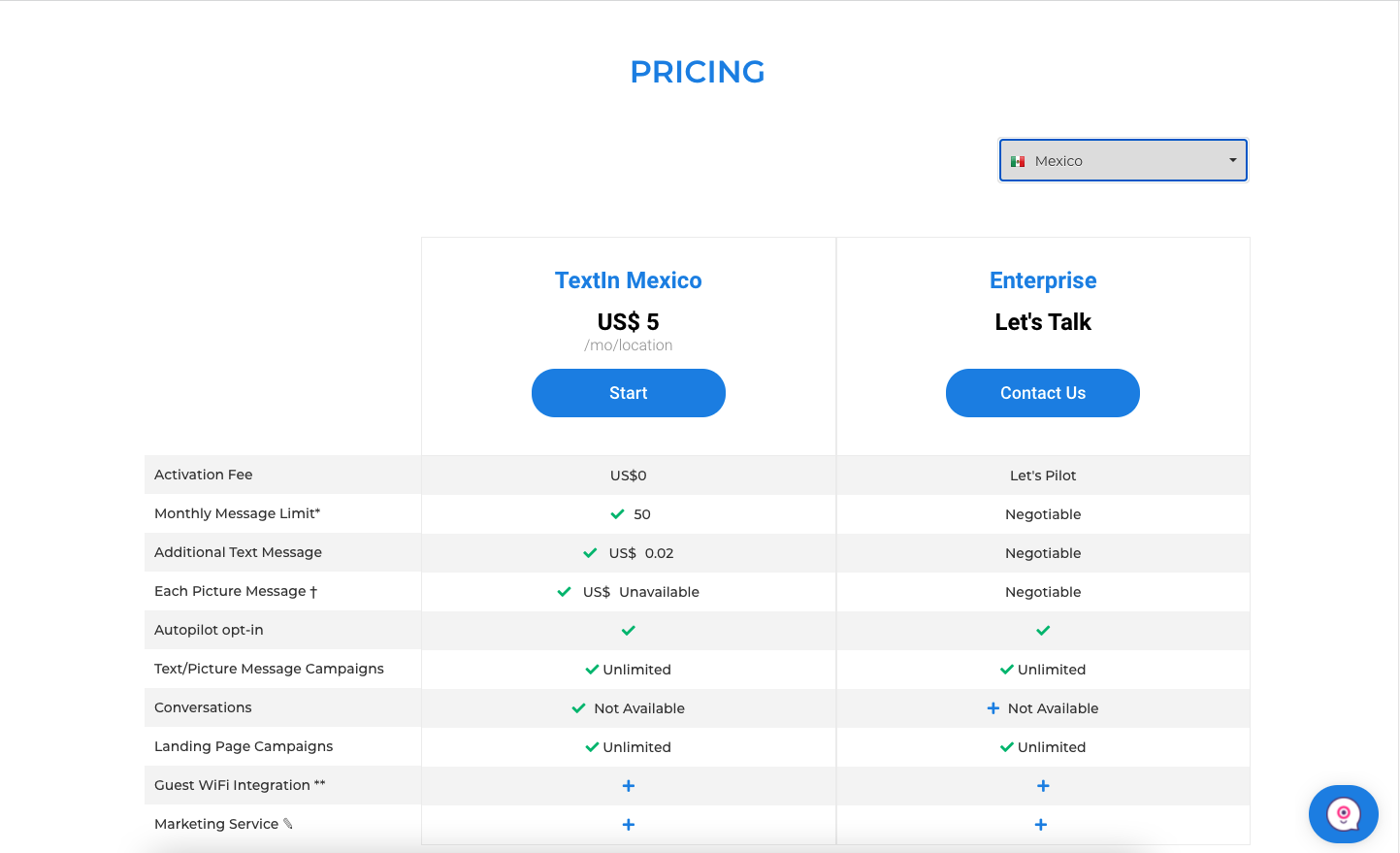 We are super excited to make Colligso TextIn available in Mexico. Businesses in Mexico can use TextIn for engaging with customers using SMS messaging. According to industry statistics, SMS open and response rates are as high as 98% and 45%, respectively. All major wireless carriers in Mexico include (unlimited) SMS messages in their popular plans. Also, sending SMS messages to customers does not eat into their monthly data limits.
By integrating TextIn with various apps and platforms acquiring customer and sales data, businesses can easily engage with customers using text messaging. Send business related notifications, reminders, order notifications, we-miss-you messages and other marketing messages based on spend (requires integration with order systems) using TextIn. TextIn is available for easy integration with apps on popular platforms like AppyPie Connect, Integromat and Zapier.
Wait no more! ¡No esperes más!
Check this out