Engage with customers on Square with TextIn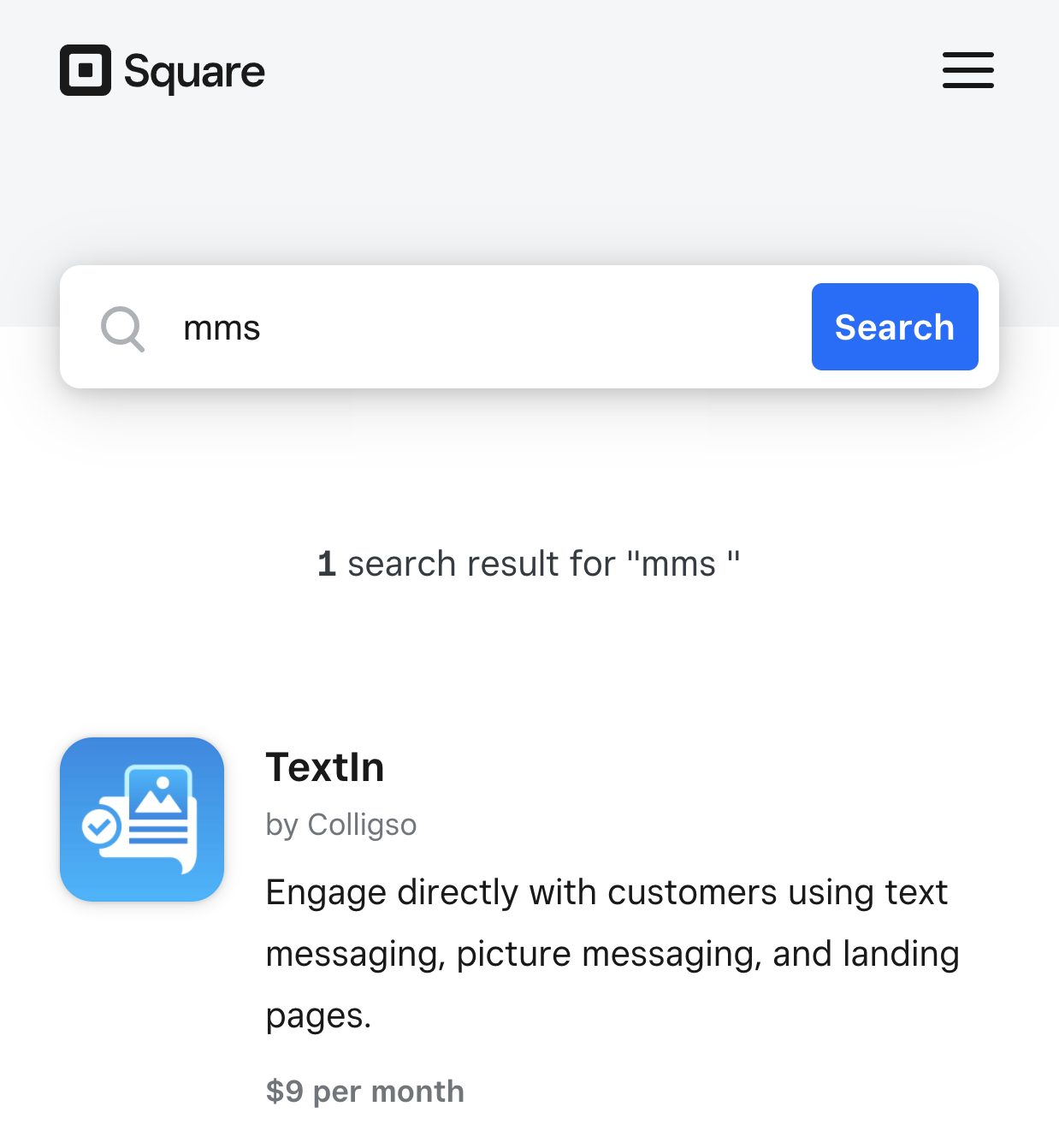 TextIn is now available from Square App Marketplace! Use TextIn to increase customer engagement and grow business using the most effective communication channel, SMS. Businesses using Square point-of-sale can now use this direct integration between Square and Colligso TextIn for seamless customer engagement.
It is quick and easy to use. Continue to use Square's Customer and Order modules at point of sale, TextIn does the job in the cloud. To learn more, check out our app TextIn on the App Marketplace.
Customer Experience
As customer information with mobile# is captured in Customer module on your Square account, TextIn sends a message to the customer to get opt-in for SMS (text) messaging from your business. You don't have to do anything to get this opt-in. When you are ready to run text (SMS) message campaign, your target segment is ready, just write your message (optinally with image), schedule and activate the campaign.
Businesses can also send SMS notifications using TextIn when orders are fulfilled.
This integration also pushes Sales data from Square to Colligso as it is available. This allows TextIn to proactively prepare segments based on customers' spend. These segments can then be used to target spend-based Text campaigns.
Find more details on customer and merchant experiences on Square-TextIn page.
Benefits of TextIn App
Easy opt-in, App-less: Ask customers to opt-in for marketing at checkout. Get written permission from their devices. Offer easy opt-out.
Automated Engagement: Reach customers using text (SMS/ MMS) campaigns. Autopilot pre-built campaigns for not-seen customers and target customers based on their spending.
Create landing pages with simple call-to-action for offers and promotions. Add link to landing page for call-to-action. Drive traffic.
High Return on Spend: Text messages enjoy very high open rate. Increase return on spend.
Check this out